Christmas is just a few days away, and to be VERY honest with you, I don't feel excited at all. What with all my duties and obligations, along with the whole shebang, it's hard to find any reason to. (Well, of course, except for the fact that it was the chosen day to celebrate the birth of Jesus Christ.) 
But hey I'm not gonna be a grinch and spoil Christmas, so I made a list of the things that I wish to have this Christmas. I have A LOT. A whole bunch of them. In different categories. 😉😜 So for the BEAUTY category, I'll be sharing with you the Top 10 K-Beauty Products on my Althea Wishlist!
You know what they say, when you start thinking of good things, you'll end up feeling good. You know, being hopeful, upon writing down all of them, it got me pretty hyped up I even created a jingle with them. 😂
---
As I said, I have a lot, but these made to my Top 10…
By the way, do note that this list contains of products I have never tried and products that I've had and loved and would recommend.
1 Laneige Time Freeze Face It Roller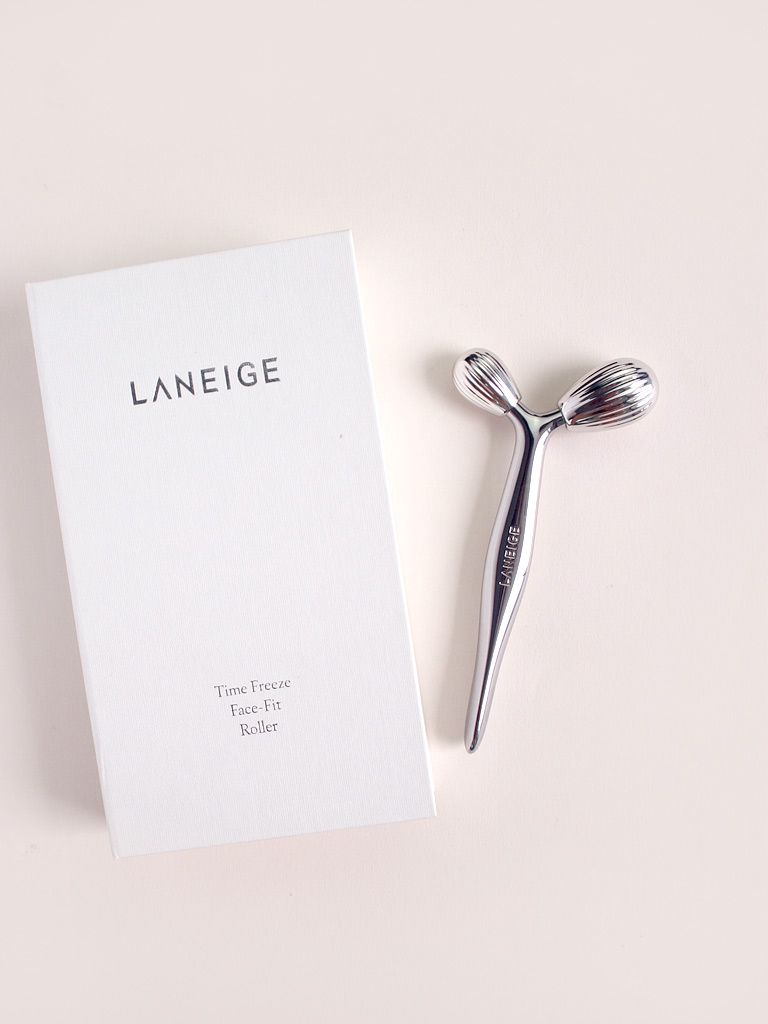 I have been seeing different gadgets for the face — jade rollers, gold bars… And now this. I first saw it on Dee's tweet, when she shared her Althea haul. I thought it was interesting! I really like the idea that there are two rollers that I believe perfectly fit the shape of the face. So basically it promotes anti-ageing as it makes the face more lifted and firmer. Well, being someone who's turning 34 next month, I think I need to start defying gravity. 😜
---
2 Althea Real Fresh Skin Detoxer
I. LOVE. THESE. PRODUCTS! I have gotten so into wash-off masks, and I think the Real Fresh Skin Detoxer is a real game changer. I still like using the other ones that I have, but this is my ultimate go-to when I need a quickie. These products may be gentle on the skin, but the ingredients are so potent that you'll only need 10 seconds. Though I love them both, I'd say that the Green Tea one is my favorite! What I need is something that can clear my skin and detoxify it, after a long day with makeup and exposure to dust. Read my post here.
---
3 The Face Shop Lovely Me:ex Pastel Contour Blusher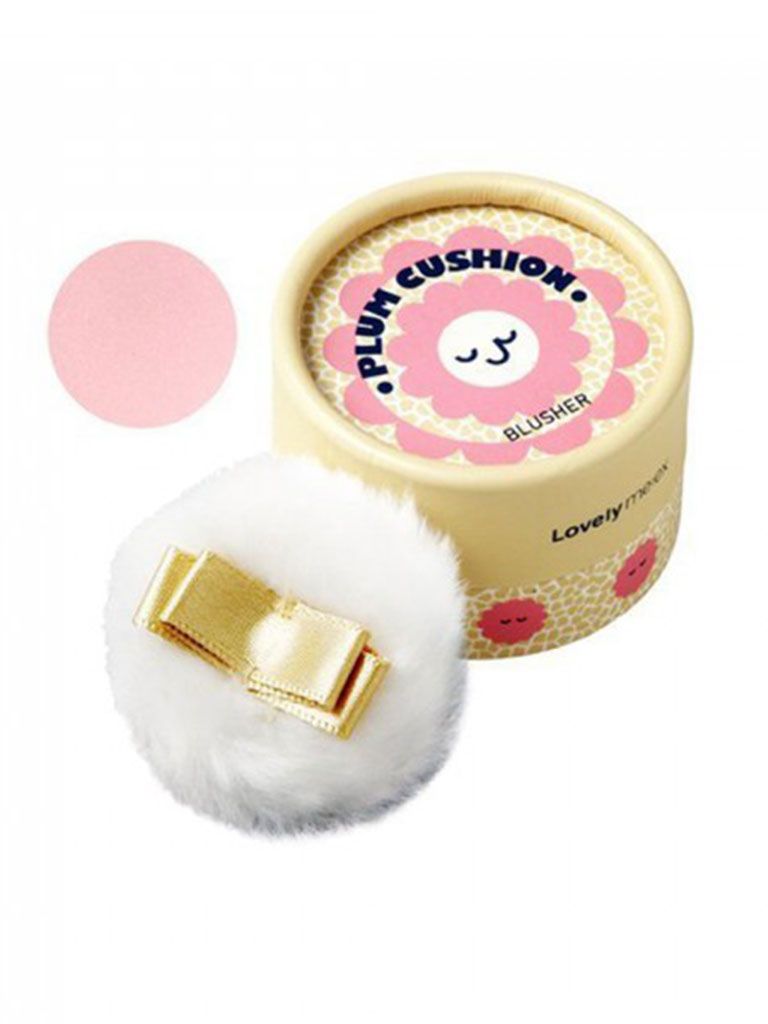 I am not super into blushers. I normally just use the same blush over and over again until I hit pan. But this one is just too cute to ignore. They're available in 5 shades, and Plum Cushion caught my eye. I find the packaging pretty, but I think that one that really got me was the fluffy white puff that comes with it. Just take a look at that, it's like a tiny white pygmy puff with a golden bow! Sooo cute! ---
4 Glamfox Fleurissant Lip Gloss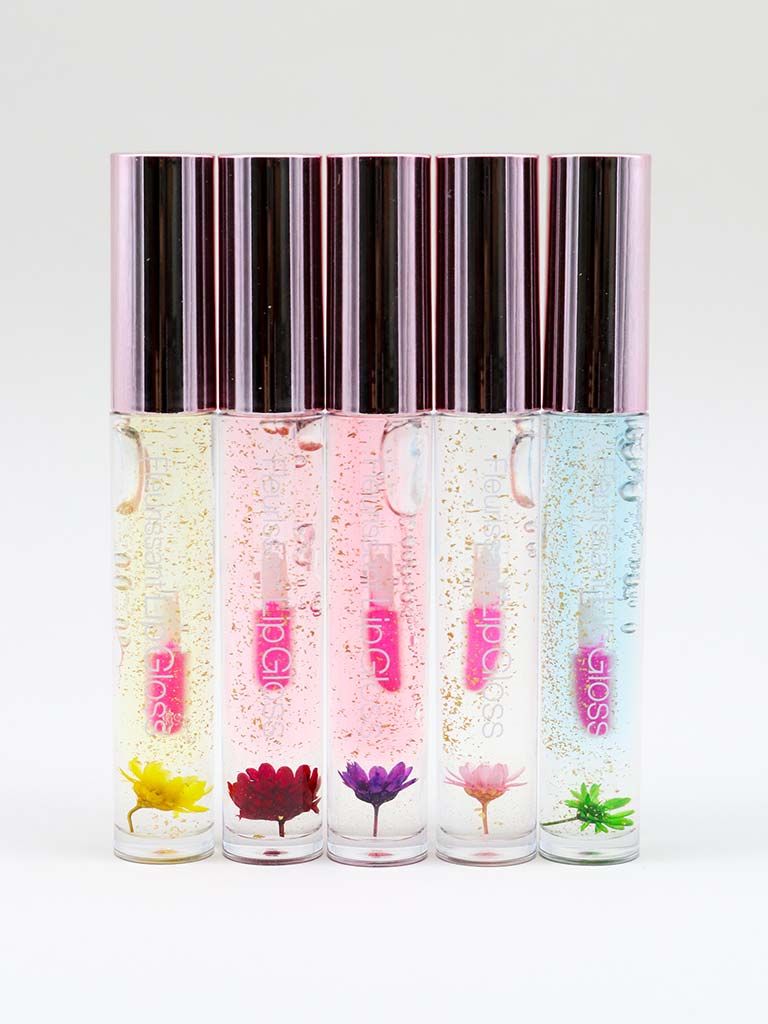 Glamfox Fleurissant is known for the beautiful tiny flower in their lip products. They're also known for their mood lipsticks, the ones that give off a certain shade of pink or red depending on the pH level of your lips and your body temperature. Just like the Lip Glow (I got Moonlight Flower and Witch FLower), the Fleurissant Lip Gloss also has gold specks and a tiny flower sitting at the bottom of the tube. The clear gel is said to transform into a lovely pink color, that yes, depends on your pH level and body temperature.
---
Althea Fixer Cream is 1/3 of their Bare Essential set, along with Contour Cleanser and Primer Water. The Fixer Cream is a super light cream moisturizer that is easily absorbed by the skin. It smells lovely, calming, and relaxing. The Trehalose in it keeps skin moisturized, the Wild Green Tea is packed with antioxidants, while the Baobab Tree Extract promotes collagen production. Cream moisturizers usually make my skin feel tacky, but Fixer Cream isn't one of them. Read my review here.
---
---
I have all 3 shades of Althea Petal Velvet Powder: Translucent, Warm Beige, and Pink Lavender (Anniversary special). I love all of them, but my favorite is Translucent. The powder is finely milled that even though it may seem that there's only a little amount in the pot, it's actually an a-little-goes-a-long-way product. I use it on top my Sunaway, sometimes on top of a BB cream or foundation, and it gives my skin a really nice fresh, velvety matte finish. I call this my real-life filter as it helps blur out my pores.
---
7 Dr. Jart+ Dermask Shaking Rubber Hydro Shot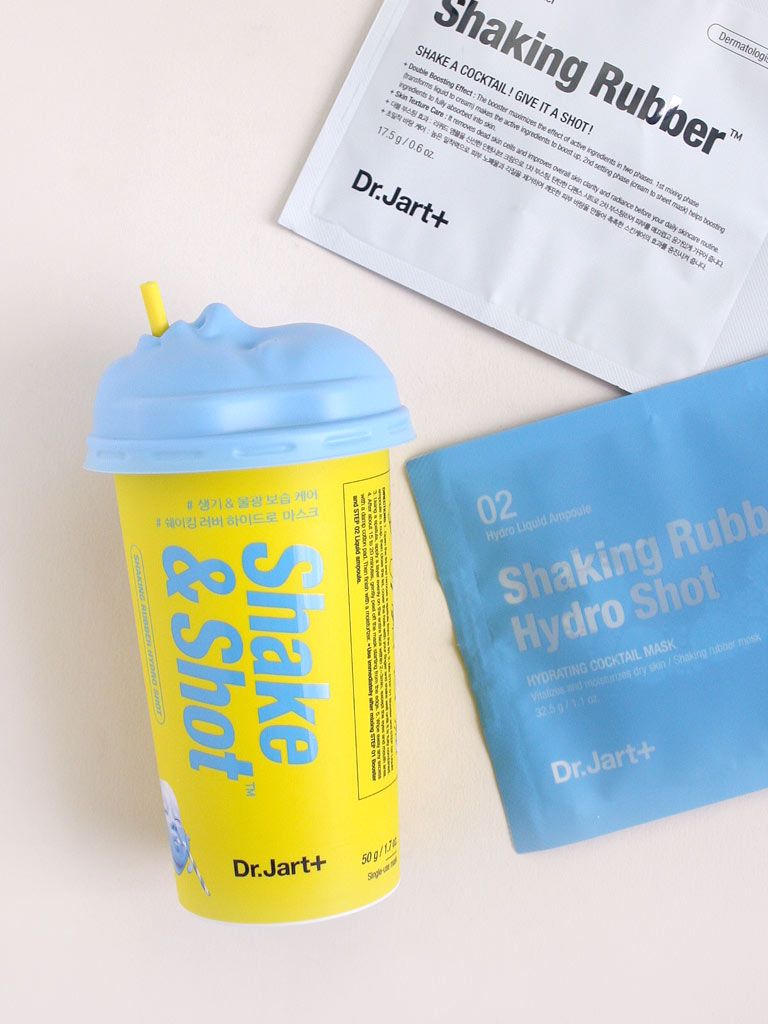 I saw this on Althea and in Beauty by Tellie's review. I thought it was really fun and interesting. The drinking cup concept for the packaging is just appropriate, since you'll need to mix and shake the products to create the mask. The mask then dries up like a jelly rubber that you can peel off easily. It may be messy and inconvenient, but hey, I'm fine with a little adventure. 😜
---
8 Too Cool for School Dinoplatz Dear Brachiosaurus Oil Paper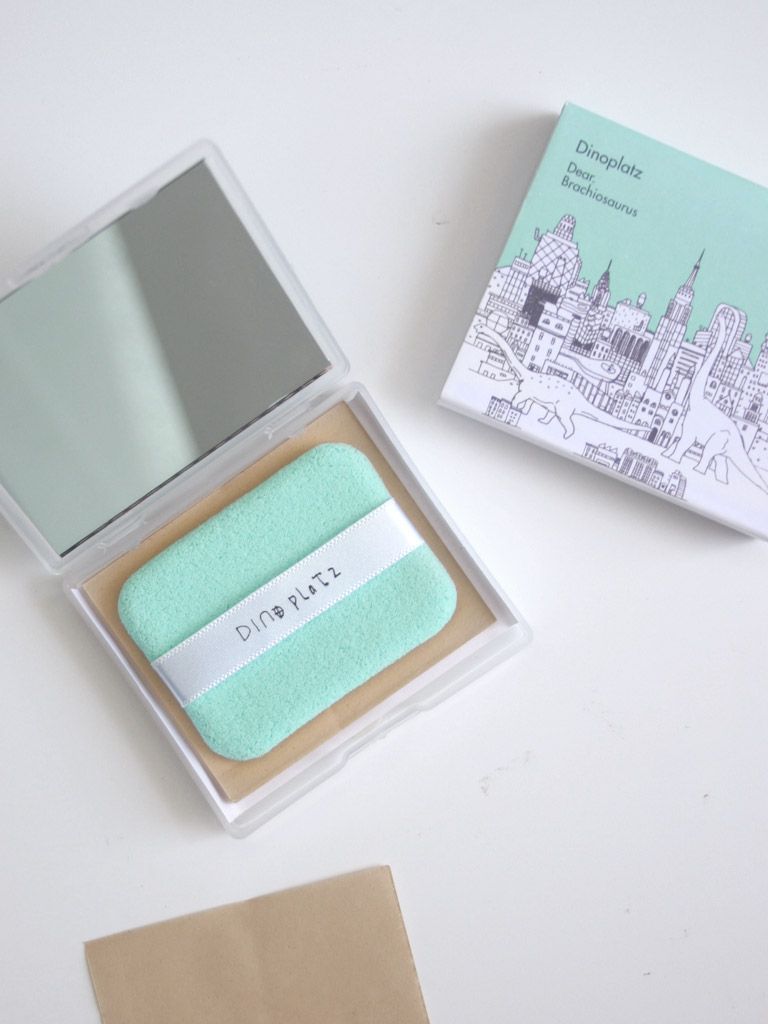 I have an extremely oily skin, and I feel like this blotting paper is for me. This is a total game changer with all its cool innovations! First, it has a case so it won't get crumpled easily in my messy jungle bag. 😂😜 Second, it has a mirror so I won't need to fumble for one in my messy jungle bag. Third, it has a puff that will make it easier for me to blot out oil! Also, according to the description on Althea's website, the paper is made with 100% hanji, Korean mulberry paper.
---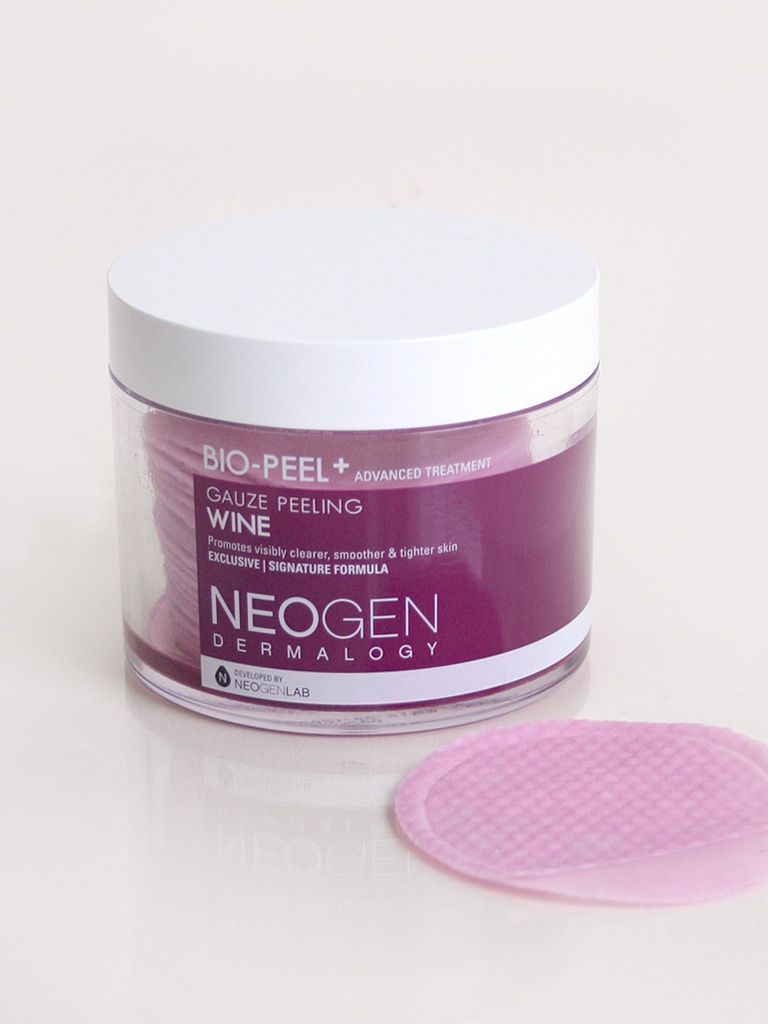 These pads are not your ordinary type of cotton pads. They are soaked in Neogen PHA™essence that smoothens rough skin, minimizes the appearance of pores, and brightens skin. Each pad is double-sided. One is the cotton mesh gauze side for gentle exfoliation, while the other one is the embossed side that is used to smoothen complexion. In between is a soft cushion that's soaked in essence. It is available in 3 variants: WINE for a smooth and bouncy skin, LEMON for a clear and transparent skin, and GREEN TEA for a moist and healthy skin.
---
X Missha Wish Stone Tint Velvet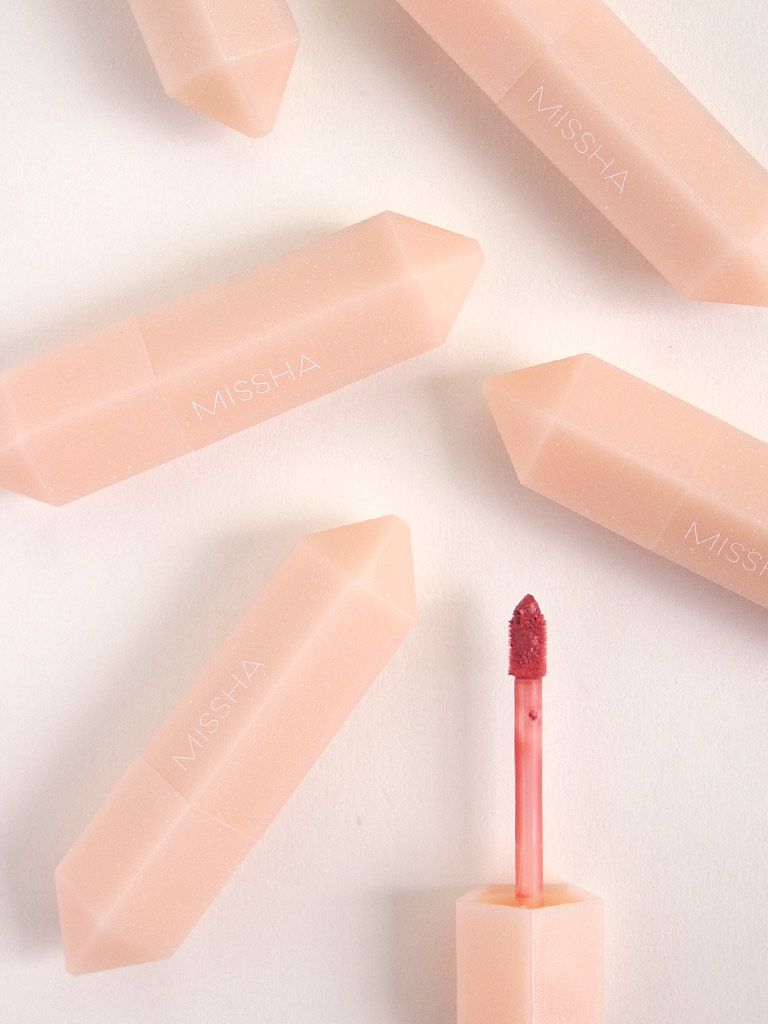 Sometimes, it's the packaging that really makes us want to buy something. Like this one from Missha. How dare them to create something so aesthetically pleasing! 😍The packaging looks like a gem. Such an eye candy! This one is a velvet tint, so I assume it is similar to Peripera Peri's Ink Velvet. There are five beautiful shades, and my top choice will have to be Chic Red.
---
So yeah. Those are the Top 10 K-Beauty Products on my Althea Christmas Wishlist. Share yours in the comment section below! Who knows? One of them might be granted!
For a quick recap, here is the list of the products featured above along with the links to Althea's pages.
Check out Althea!
Website: http://ph.althea.kr
Instagram: @altheakorea
Facebook: Althea
Purchase Althea Milk Peel Cream Mask:
https://ph.althea.kr/milk-peel-cream-mask
Get 20% OFF your FIRST PURCHASE:
https://share-ph.althea.kr/x/Vm7v4q
---
Hope you follow me on YouTube: MyRikaness
And on Instagram: @MyRikaness
On Twitter: @rixbajns
Like my Facebook page: @RikaNobela
Follow me on Bloglovin': @RikaNobelaLet's be friends!
Spread happiness!
-rix★ϟ