Before you think of concocting Amortentia just because your acne's flaring up and you want your crush to notice you, read this first. Well… Today, this post will make you think you had a few drops of Felix Felicis because I'll be sharing with you a potion that will change your life. Nope, I'm not trying to cast an Imperius Curse on you. You can even tip a few drops of Veritaserum in my coffee and I'll tell you the same thing. So read on, and get enlightened as if I casted Lumos Maxima. It's not going to be like Gilderoy Lockhart, trying to deceive you. I'm sorry if I secretly used Legilimens on you, I came to find out what you saw in the Mirror of Erised. All you wanted was to clear your face from your acne, no matter how long or how many vials of potion it might take. You can relax now, I'm here for you. Don't worry about the Nargles, I wear my Butterbeer cork necklace all the time. 😉
Muggles might think I'm crazy, like "what in Merlin's beard is she talking about?!" But all you witches and wizards out there #CANRELATE. But okay, don't worry, this review is going to be MUGGLE FRIENDLY. 😋
So, my witchter (witch sister) Rae of Beauty Cauldron, sent me her owl and gave me 5 bottles of their Draught of Peace. Titus and I have been using it ever since, and we're now on our third bottle. I gave 1 to my mom, so unfortunately we only have just 1 left, which led me to believe that WE NEED A BIGGER BOTTLE!
I've had some friends try it and they love it, too! Check out Chell's vlog and Sab's blog. I am so glad that Rae was a really good Potions student, the Draught of Peace was brewed perfectly.
---
The Packaging
Draught of Peace comes in a small 10ml glass bottle with a dropper.
It does not come in a box, but Beauty Cauldron generously wraps it well to avoid breaking it in case the owl is as clumsy as Errol. 😜😂
As you may have read in my previous blogs, labels are very important for me. They should bear all important information such as their claims, ingredients, indications, directions, best before date, etc. They're not only for those bored people doing number 2, ayt?
I asked Rae if they could come out with bigger bottles. She said they might and they're already planning to, but for now they want to stay within a budget that even young students can afford. I really love how they thought about it, since most teenagers go through a lot of physical changes, particularly their faces. Just like my Titus.
---
Can a 14-year old use it?
Titus (now 15), has suffered from pimples and his smooth, flawless younger skin has long gone. It was like when Voldemort and the Death Eaters attacked Hogwarts. Pimples and sebum were all over Titus' face.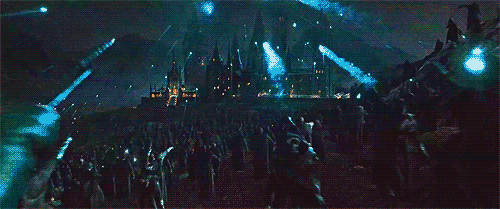 I was not sure then if I could let him use some of my skin care products, but from time to time, I made him use some of my wash-off masks. So when Beauty Cauldron came out with Draught of Peace, I was so relieved to know that it was safe for a 14-year old. And I'm telling you guys, I'm not kidding when I say WE CAN'T LIVE WITHOUT IT ANYMORE! It has to be in our routine. I'm so crazy over it just like how Lav-Lav went gaga over Won-Won!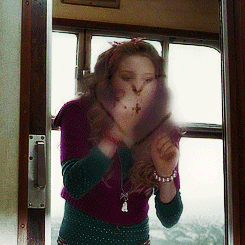 ---
Okay. What is Draught of Peace and WHY Draught of Peace?
₱ 180 / 10ml
Product Description: Draught of Peach is famous for promoting relaxation. Blended with Bee Venom and Pearl Powder, known as rich antioxidants, it stimulates cells to repair imperfections such as acne-prone, aging, dry, and oily skin. Menthol Crystals instantly soothe tired and dull skin. Along with other highly-concentrated and potent extracts, this silky-smooth potion can boost whitening and result to a healthier Glass Skin Glow.
Ingredients: Bee Venom, Pearl Powder, Alpha Arbutin, Cucumber Extract, Aloe Vera Extract, Niacinamide, Papaya Extract, Carrot Extract, Glycerin, Menthol Crystal, Lactomoist, Herbal and Botanical Exract
Let's do a quick run-down on the ingredients:
Bee Venom – cell regeneration, boost collagen formation
Pearl Powder – anti-inflammatory and detoxification agent, relaxant
Alpha Arbutin – brightens skin
Cucumber Extract – hydrating and soothing benefits
Aloe Vera Extract – healing properties; hydrating
Niacinamide – also known as vitamin B3, improve the appearance of pores, uneven skin tone, fine lines, dullness
Papaya Extract – clears blemishes, lightens skin, removes dead skin cells
Carrot Extract – improves skin problems, reduces inflammation, speeds up healing
Glycerin – very good for oily skin, moisturizes skin without making it greasy, skin soothing
Menthol Crystals – gives cool and calming effect
Lactomoist – removes blemishes, reduces signs of aging, evens out skin tone
Herbal and Botanical Extracts – soothing, moisturizing, anti-inflammatory
Draught of Peace was inspired by a potion in the Harry Potter world that bears the same name and the same purpose. Only, that potion in the magical world is taken orally, while this product is applied directly on the skin. Also, another difference is that the potion this serum was inspired by is a turquoise blue.
The Draught of Peace is a potion which relieves anxiety and agitation. Its ingredients are powdered moonstone, syrup of hellebore, powdered porcupinequills, and powdered unicornhorn. It should be a turquoise blue when finished and simmered before being consumed.
(Harry Potter Wikia)
Draught of Peace from Beauty Cauldron is a beautiful pink serum that's a bit thicker and slightly more viscous than water. It has a thin jelly-like, juicy texture that can easily be absorbed by the skin.
The scent is INSANELY good! It smells like watermelon, cucumber-ish that's super refreshing and relaxing. I can't stop smelling it! I know that there are others who prefer unscented products because of their highly sensitive skin. If you are one of them, then maybe this product isn't for you. However, the scent is actually an essential part of it, as it's supposed to calm your nerves as well as your skin.
---
How I Use It
First, I wash my face with my favorite cleanser, Althea Contour Cleanser. Some days I use Althea Milk Peel, other days I use I'm From Mugwort Mask. After that, I splash my face with my Althea Primer Water. Once my skin has absorbed it, I add four drops of Klairs Midnight Blue Youth Activating Drops. That's when I use my Beauty Cauldron Draught of Peace.
I apply one drop on my left cheek, one on my right, one on my forehead and nose, and one on my chin then I spread it on the areas around my mouth and along my jawline. After that, I gently pat my face with my hands and allow my skin to drink all the goodness.
I use this twice a day – in the morning and before bedtime.
So, is Beauty Cauldron Draught of Peace really good?
To test out the product more effectively, I decided to set aside my usual routine for several days. I only used this serum after washing my face. Because I was already used to applying a number of products, it felt a little weird that my routine was cut short. My skin felt so smooth and well-moisturized, though it was not like when my routine was complete (of course).
When I had a huge swollen acne on my right jaw, I smothered it with Draught of Peace, and I'm telling you, it got so much smaller the next morning! It wasn't swollen anymore and it started to heal and dry up.
Now to show you how effective the serum really is, I'll share with you Titus' BEFORE and AFTER photos. That was only after 1 1/2 bottle of Draught of Peace which took a little over a month. Being new to skin care, there were times Titus skipped his nightime routine because he was too tired and sleepy; and there were mornings he forgot to put a few drops because he was in a hurry.
He washes his face with Pond's Men Energy Charge Facial Wash, then tones with Rire Pore Tightening Fresh Toner. He uses 4 drops of Beauty Cauldron Draught of Peace all over his face, including his jawline. I did not want him to use too many products yet, to avoid any possible damage.
Take a look at these photos. The ones on the left were taken November 17th and the ones on the right were taken only today, December 21st. These are raw photos and the only modifications I did was when I put the pictures together in collages with PicsArt and when I included the watermark with Snapseed.
As you can see, a huge area on Titus' face has started to clear up. His face has also brightened and I noticed it has become less oily. Boy am I glad we have this!
Final Thoughts:
I really love this serum! Most especially because it has helped Titus a lot. Every time I use it, my pores appear smaller and my skin looks a lot smoother. Some acne marks have started diminishing and it has helped my skin to stay acne-free. It doesn't cost an arm and a leg. It's locally made. Most importantly, it's Harry Potter inspired from someone who's as big a Potterhead as myself. I highly recommend this product!
Thanks for dropping by! Don't hesitate to leave a question in the comment section below. Don't forget to Like and Subscribe for more updates!
Check out Beauty Cauldron on:
Facebook: Beauty Cauldron PH
Instagram: @beautycauldronph
Shopee: lilysbeautypotion
---
Hope you follow me on YouTube: MyRikaness
And on Instagram: @MyRikaness
On Twitter: @rixbajns
Like my Facebook page: @RikaNobela
Follow me on Bloglovin': @RikaNobelaLet's be friends!
Spread happiness!
-rix★ϟ